It seems like almost everyone is jet-setting off somewhere warm these days after almost two years stuck on our small island – and what's the best accessory to bring to a sunny clime? Sunglasses, of course! Whether you love classic black, tortoiseshell, or a cool pair of aviators or if more funky and fun like 70s circle frames with coloured lenses or 80s Ray-Bans are your thing, there's a frame style for everyone – or more than one style! Let's take a look at the coolest unisex sunglasses trends for summer 2022. And if you aren't getting away just yet, you can enjoy these as you strut down the city streets after work, when you get invited to a BBQ in your neighbour's garden, or when you visit the British seaside to enjoy some fish 'n' chips. 
Fun and trendy frames
If you saw our recent blog posts on nail trends and fashion trends for spring-summer 2022, you will know that the 90s are back in a big way this season. Who knows how long it'll last? But if you want to be on-point and on-trend this summer, you can check out some of these trendy 90s-inspired frames.

Timeless frames
These timeless frames will never go out of style. If you want an investment pair of sunglasses that won't wane with passing trends, these are for you.
Glamourous sunglasses
For the gal or guy who's a little "extra" and full of sass and glamour, these frames are sure to please and be eye-catching to boot.
Aviator classics
Both men and women cannot go wrong with the all-around classic aviators.
Short history lesson: where did sunglasses originate?
Sunglasses have been popular since the 1930s. However, prehistoric Inuit people developed a type of pre-sunglasses fashioned as snow goggles of flattened walrus or caribou ivory with narrow slits to prevent snow blindness. The Roman emperor Nero was also rumoured to have enjoyed watching gladiator fights via cut emerald spectacles.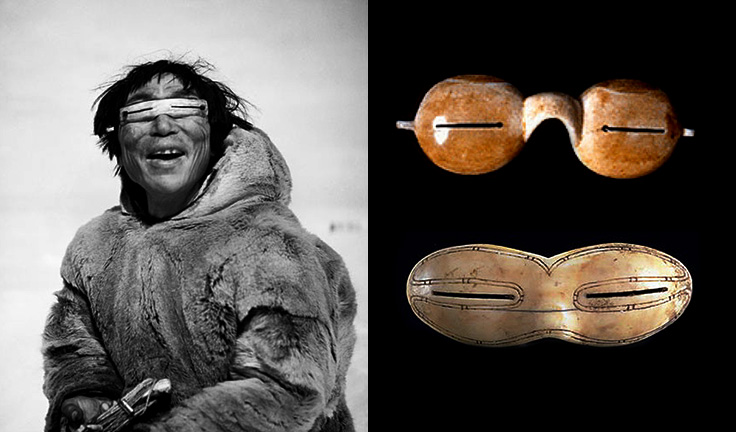 The first sunglasses invented in 12th century China were made from smoky quartz shaved into flat planes and named Ai Tai (i.e. "dark clouds"), protecting the wearer's eyes from glare. These types of primitive "sunglasses" were also described in documents to be used by judges in ancient Chinese courts to conceal their facial expressions when questioning witnesses. King Louis XIV's court used smoky glass filters attached to telescope lenses to view the 1706 solar eclipse. By the 18th century, there were reports of tainted mirror-like framed Murano "gondola" glasses (a type of Venetian glass) used to shield the eyes from the glare of the canal water. An early surviving depiction of someone wearing sunglass-like glasses is of scientist Antoine Lavoisier in 1772, who used to work with amplified sunlight and later in the 19th century, sunglasses were worn by railway passengers. All early "sunglasses" were designed to protect the wearer from glare and it wasn't until later that the need to protect the eyes from UV was discovered. 
More modern sunglasses didn't appear until the 1800s with Jean-Marie-Théodore Fieuzal who was the first to use UV protection with yellow shaded glasses. Rodenstock GmbH created the first sunglasses to protect against UV and not just glare.
In 1913, Sir William Crookes, a British chemist and physicist, introduced Crookes lenses which were made from glass containing cerium, a substance that blocked UV light. Cerium is a soft, ductile, silvery-white metal and one of the chemical elements. It tarnishes when exposed to air. It's a rare earth mineral that doesn't play any biological role in the human body but isn't toxic upon exposure.
In the early 1920s, sunglasses use became widespread, popularised by movie stars and later inexpensive mass-produced sunglasses made from celluloid were produced by Sam Foster in 1929. Interestingly, celluloid was originally invented as a substitute for using ivory and tortoiseshell and was first used in combs, which was Foster's original business until 20s starlets started to sport shorter hairstyles and he found the sunglasses market more lucrative. He marketed his goods on the beaches of Atlantic City, New Jersey in Woolworths on the Boardwalk.
In 1938, Life magazine wrote a feature on his sunglasses describing them as a "new fad." Over 20 million sunglasses were sold but only about 20% of those pairs were for sun protection, with most being used as fashion accessories. Later, pilots started using sunglasses and the aviators were born. A little after Foster was creating his sunglasses, Edwin H. Land invented the polarised sunglasses in 1936.
Currently Xiamen, China produces the most sunglasses, exporting over 120 million pairs each year. Do you wear sunglasses for eye protection or fashion or both? We all know that a good pair of sunglasses can make you feel glam – or cover up your face when you haven't quite had the time to perfect your makeup before nipping out.
The takeaways
Which of these sunglasses on our list would you wear? Do you prefer classic and timeless styles, something new and fun, or something else entirely? Are there any sunglasses you absolutely love and have had for years? Feel free to share those too. Snap a pic and share it on our social media.
Elaine Frieman
Elaine Frieman Herbert is a West Yorkshire-based British-American content writer and editor with a Master's degree in English Literature. She delights in all things beauty and enjoys learning the latest techniques and discovering new products via influencers, brands, and industry experts. She loves an Oxford comma and a semicolon; writing; reading; travelling; going for walks; watching theatre and films; eating afternoon tea; visiting all things National Trust; and spending time with her husband, family, and friends.
Related posts
A BIG WARM WELCOME TO THE TRIA BEAUTY BLOG!
Here you'll discover everything you need to know about our skin-transforming home laser range, as well as exciting new product…
DIARY OF A HAIRY MONSTER: MY LASER HAIR REMOVAL JOURNEY
DIARY OF A HAIRY MONSTER: WELCOME TO MY LASER HAIR REMOVAL JOURNEY Part 1: 23 February 2022 Hey, lovely people!…
20 STYLISH SUNGLASSES TO LOOK SUPERCOOL ON THE BEACH THIS SUMMER
It seems like almost everyone is jet-setting off somewhere warm these days after almost two years stuck on our small…